Add 2-2.5 Tbsp of ground coffee to your coffee maker (drip, pour over, add to a reusable k-cup, cold brew, etc)
Add 12 oz. of water and brew as you prefer
Enjoy!
*Note: This is not an instant coffee, it does need to be brewed as the grounds do not dissolve.
Available Options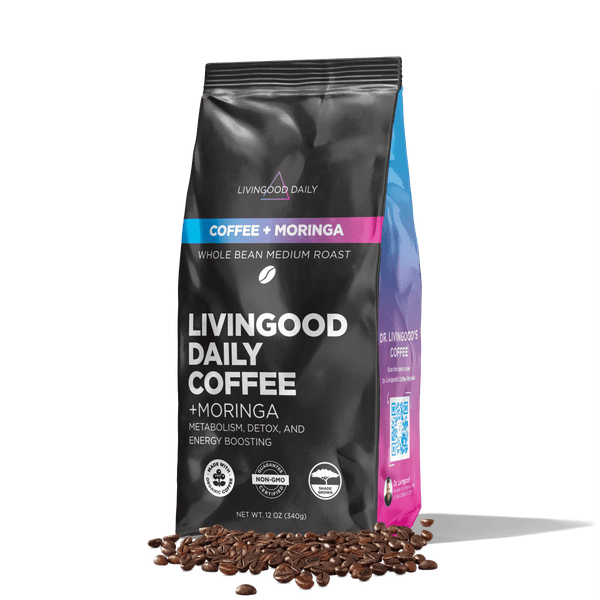 Guides
Upon Training Registration:
Fat Burning Recipe Guide
Healthy Restaurant Alternative Guide 2
Rotational Fasting Guide
We have released thousands of YouTube health videos on a whole variety of subjects! If you want to go more in depth, then check out the videos below.
Dr Livingood's Healthy Coffee & PROFFEE Recipes
Does Coffee Impact Your Liver Health?