Never Miss Out On Your Favorite Products




And Become A Subscribe & Save Member
1. Select your product and click on Subscribe & Save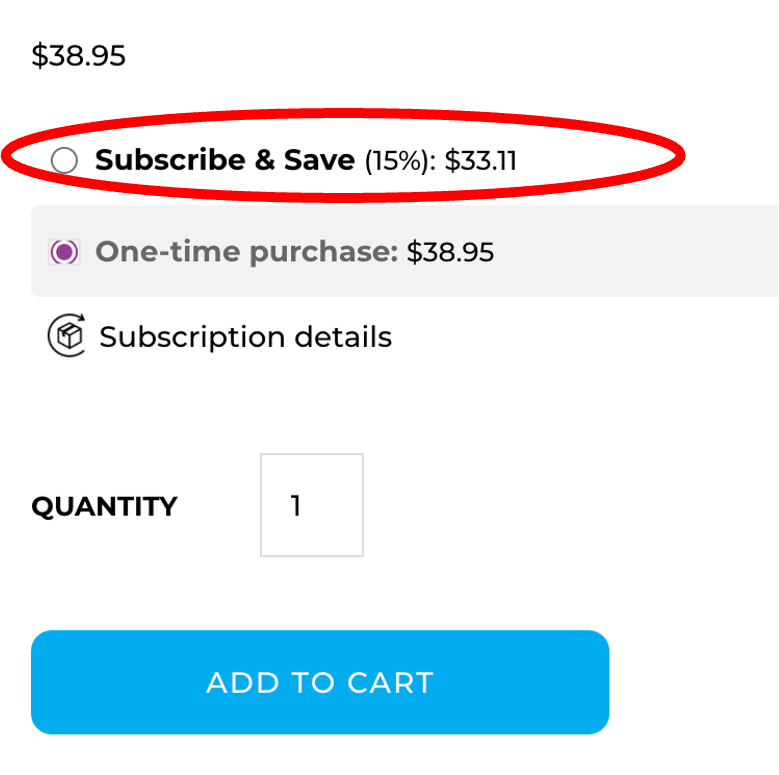 2. Select your delivery frequency for your purchase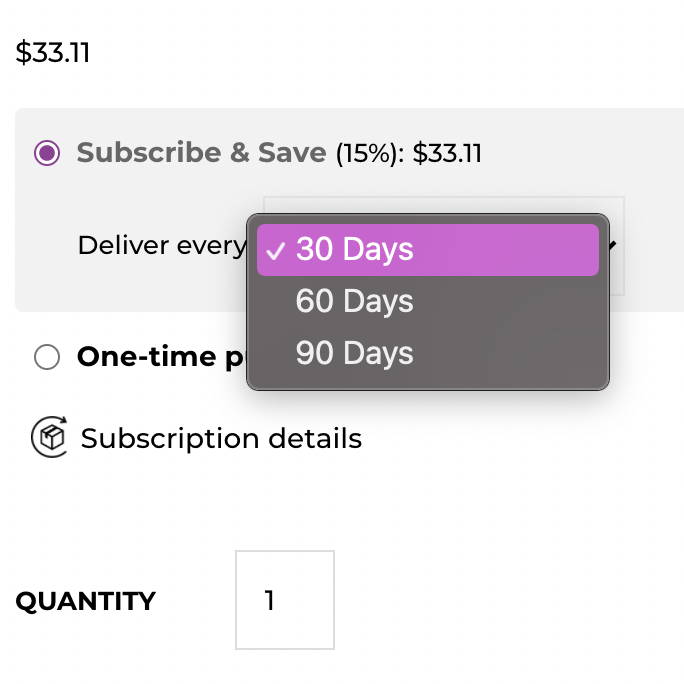 3. Click Add To Cart and then complete your purchase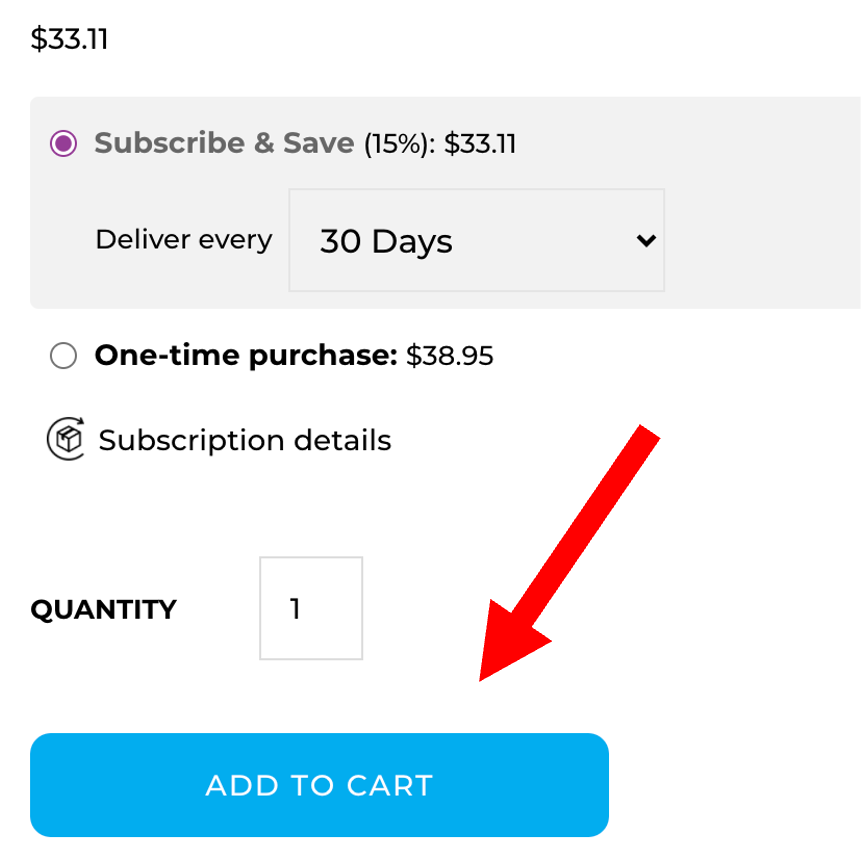 FREQUENTLY ASKED QUESTIONS
Can I use a discount code on a Subscribe & Save order?

We are unable to apply a discount code on a subscribe and save order. With Subscribe and Save your order is already locked in at a 15% discount regularly plus free shipping on orders over $100 so for that reason, we are not able to apply another code.

Thank you for your understanding and if you do want to apply that code to a one time order you certainly can.

---
Can I use more than one card for my subscriptions?

Unfortunately, at this time you are only able to have one card tied to your subscription account. If you are needing to use different accounts for your subscriptions you have two options to work around this:

1. You can create two subscription accounts under different email addresses. From here, you simply keep your accounts separate with separate payments and subscriptions.

2. Alternatively, you can keep it all under one email account and manage it before each processing date. The easiest way to do this is to split your subscriptions up on different processing dates. Before each processing date approaches, you login to your account and change your payment method.

---
How Do I Get Free Shipping?

You can take advantage of free shipping each month by making sure your subscription order subtotal equals $100+.

---
Why Did My Subscriptions Process In Multiple Orders?