chevron_left

Back to Success Stories
Normal Blood Pressure! No Meds For Fibromyalgia! Anxiety Is Under Control!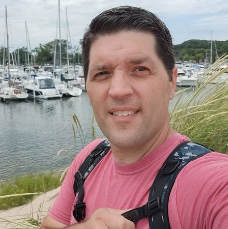 Before the challenge I had a history of hypertension, morbid obesity, fibromyalgia, PTSD, depression, triple hernia surgery, pre cancerous colon polyps, gastric reflux, high cholesterol, low vitamin D, tinnitus, hearing loss, chronic mid lower back pain, left shoulder locked, 3 years of head and neck pain (headaches) & fungal nail. Results after the challenge: 8 lbs weight loss, including 3 1/2 inches off my waist! Normal blood pressure, no pills! No pain meds for Fibromyalgia! Anxiety is under control! For someone wanting to join just do it, take the leap of faith and the first step toward a healthier happier you! God bless!
John David M.