chevron_left

Back to Success Stories
I Have A Long Road Ahead Of Me, But With DLGs Lifestyle, The Road Ahead Looks Smooth!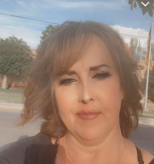 Before
---
Lots of Inflammation
Feeling Defeated
Many Autoimmune Issues
---
After
---
Decreased Symptoms of Autoimmune
Feeling Motivated
Improved Blood Tests
---
When the doctors told me I have an incurable autoimmune lupus, RA, CKD, will always have inflammation, and be on meds to help control it for the rest of my life, I didn't think this Lifestyle was gonna benefit me. In Sept of this year I was also diagnosed with non invasive breast cancer. I have been on board with DLGs lifestyle since my cancer diagnosis, 3 months now, and my body feels so good! Before DLG, my Vitamin D level vas only 17 & now its at 67. I have a DLG routine, I wake up take my blood pressure (which is always in perfect range now) and then proceed with DLG Pre-Pro-Post Biotics, Collagen + Multi, Greens, Omegas, Energyze, and Vitamin D. My 1% this month is completing the 10-Minute Workouts. This month I also started DLG's Micro Cleanse and have already noticed a huge benefit. I still have a long road ahead of me, but with DLGs lifestyle an my motivation, the road ahead looks smooth. My advice for any newbies is believe in DLG and his team and most importantly believe in yourself. Like DLG says, no one is coming for us, we are our own natural doctors and solutions! Again, thank you Coaches from the bottom of my heart for always answering my crazy questions, and Nurse Jessica for her awesome recipes. We are the solution!

Shandell M.