New, More Powerful Formula
Nourish. Refresh. Revitalize.
We reformulated all Livingood Daily Greens flavors to feature healthier and more powerful ingredients to help you get the most out of a single supplement. Livingood Daily Greens now features flaxseeds to promote healthy digestion and give you a significant amount of Omega-3's. We also increased the amount of probiotics by 233% so you no longer have to rely on a separate probiotics supplement.
We removed Stevia and replaced it with the far more superior natural sweetener, Monk Fruit...
With the reformulation of Livingood Daily Greens, we removed stevia which can rarely cause discomfort in individuals with GI sensitivities and replaced it with a GI-friendly and more powerful ingredient, Monk Fruit.
Monk Fruit is an all-natural sweetener that is anti-fatigue, anti-diabetic, anti-cancer, and it has NO Glycemic Index. Monk Fruit gets its natural sweetness from the antioxidant, Mogroside. This all-natural sweetener comes with a plethora of health benefits and ZERO known side-effects.
Only Fuel Your Body With All-Natural Ingredients
Livingood Daily Greens is made with only natural ingredients including:
Green Tea Extract (Decaffeinated), Atlantic Kelp Powder (Certified Organic), Mangosteen Fruit Powder, Goji Berry Powder, Acai Berry Powder, Noni Fruit Powder, Monk Fruit, Carrot Juice Powder, Cauliflower Juice Powder, Broccoli Juice Powder, Spinach Juice Powder, Parsley Juice Powder, Kale Juice, Organic Flaxseed, Kale, Pine Bark Extract, Brussels Sprout, Cranberry, Raspberry, Blueberry, Acerola Cherry Powder (Certified Organic), Concord Grape Powder, Milk Thistle, Chlorella, Spirulina, Turmeric, Over 10 Billion CFUs of Probiotics... And so much more!
Sweetened with Monk Fruit
A Few Powerful Highlight Ingredients
Beta Glucan helps reduce the risk of type 2 diabetes. It may also improve blood sugar control for those who already have diabetes. Beta Glucan is also a powerhouse when it comes to lowering cholesterol.
Hawthorn is an ace inhibitor, beta blocker, and calcium channel blocker all in one! This botanical if full of bioflavonoids, which are phenol parts of plants that contain powerful medicinal properties. It makes a significant impact when it comes to lowering your blood pressure and it impacts your triglycerides & cholesterol as well.
Turmeric and especially its most active compound curcumin have many scientifically-proven health benefits, such as the potential to prevent heart disease, Alzheimer's and cancer.
Pomegranate is super high in tannins and can lower your cholesterol up to 36% on your LDL and lower your blood pressure by 5%. Just eating a natural fruit can rival some top medications that are out there.
Spirulina is a type of blue-green algae that grows in both salt and fresh water. It may be one of the most nutrient-dense foods on earth.
Taurine is a natural diuretic and ace inhibitor. It contains high amounts of sulfur, which is like a battery charger for your body. It fires your cells back up and forces the toxins out of your body.
The active ingredient in milk thistle, silymarin, acts as an antioxidant by reducing free radical production.
Most Americans are deficient in magnesium. It increases nitric oxide in the body which lowers blood pressure and relaxes your muscles (even the heart, which is the most important muscle in the body). A 400mg dose per day can actually lower your top BP # by 5-6 points and your bottom # by 2-3 points.
Broccoli is a great source of vitamins K and C, a good source of folate (folic acid) and also provides potassium, fiber.
This is THE antioxidant of antioxidants! It optimizes the "street sweepers" of your body, like glutathione, and sucks up toxins that are causing damage to your blood vessels which will lower your blood pressure.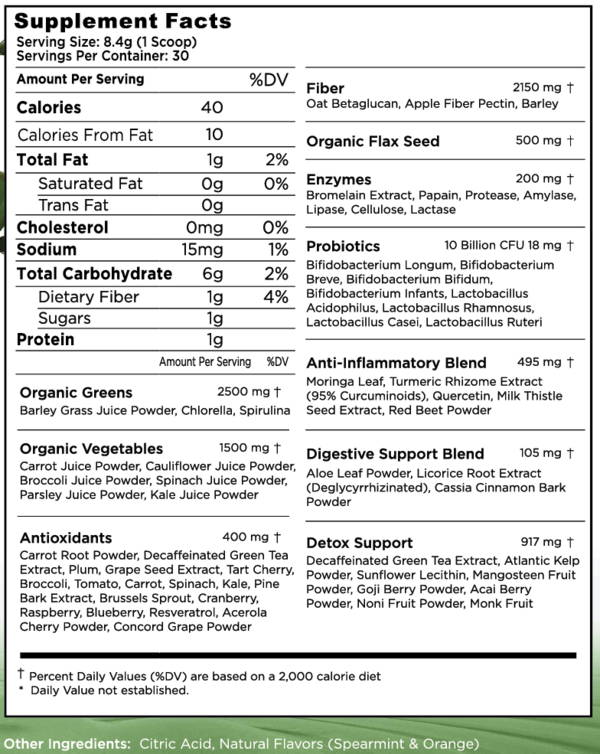 Livingood Daily Greens Is a nutrient-rich, antioxidant, anti-inflammatory superfood that can help to strengthen your heart, improve your digestion, supercharge your energy, enhance detoxification, and nourish your cells... All with a refreshing and revitalizing GREAT TASTE!

1 scoop of Livingood Daily Greens is the equivalent to 15+ servings of fruits and vegetables. Just add 1 scoop of Greens to 12-24 oz of water 1-2 times per day to get the guaranteed great taste and refreshing mix of 54 different superfoods.

To get the most out of your Livingood Daily Greens, use it on days or during meals that lack nutrients. Greens is also a great supplement to help detox your body after a long day.

Pair your Livingood Daily Greens with Livingood Daily Omegas for the anti-inflammatory benefits and the metabolism boosting properties of its omega-3, 6, 7, and 9's.
Livingood Daily Greens Original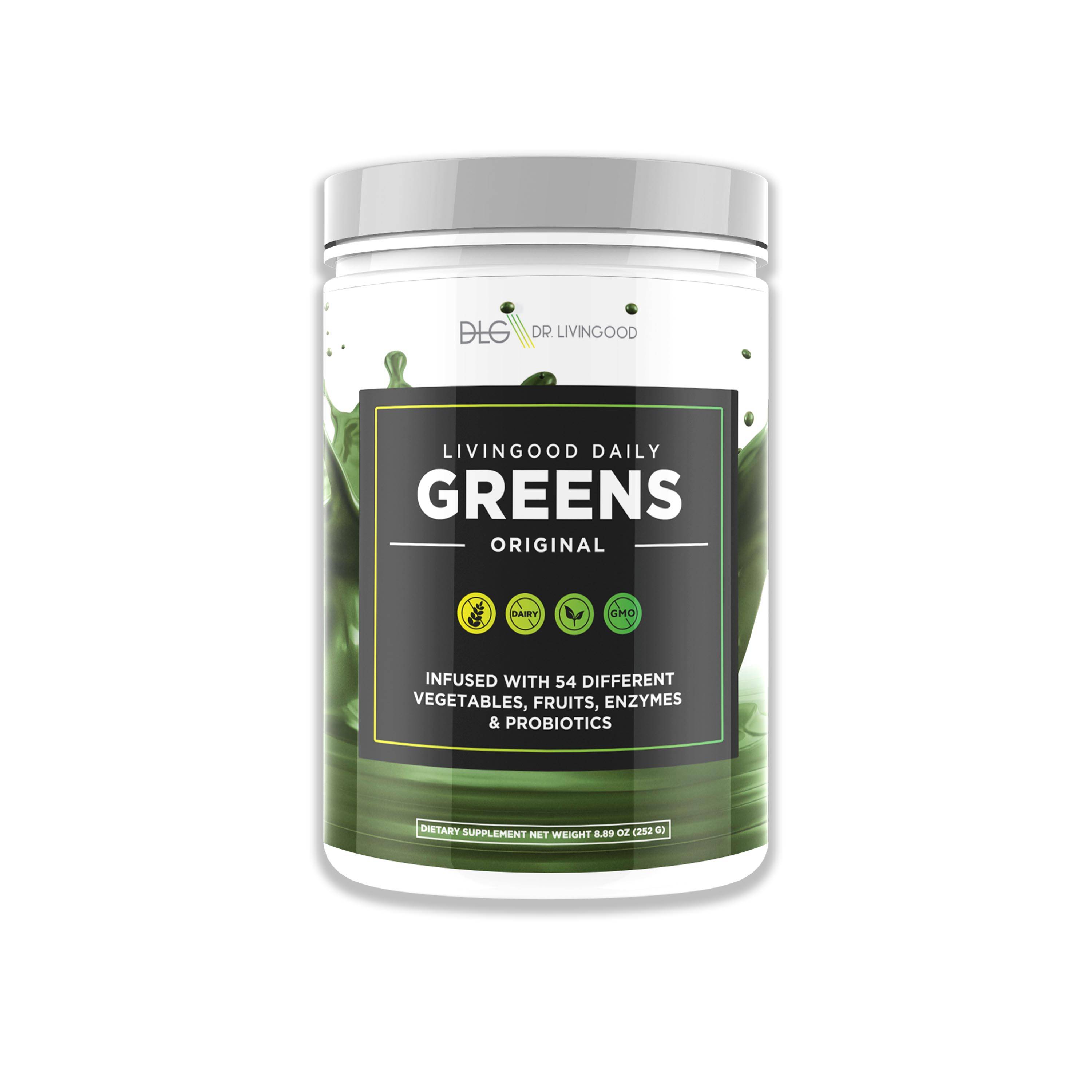 Livingood Daily Greens 1-Pack
---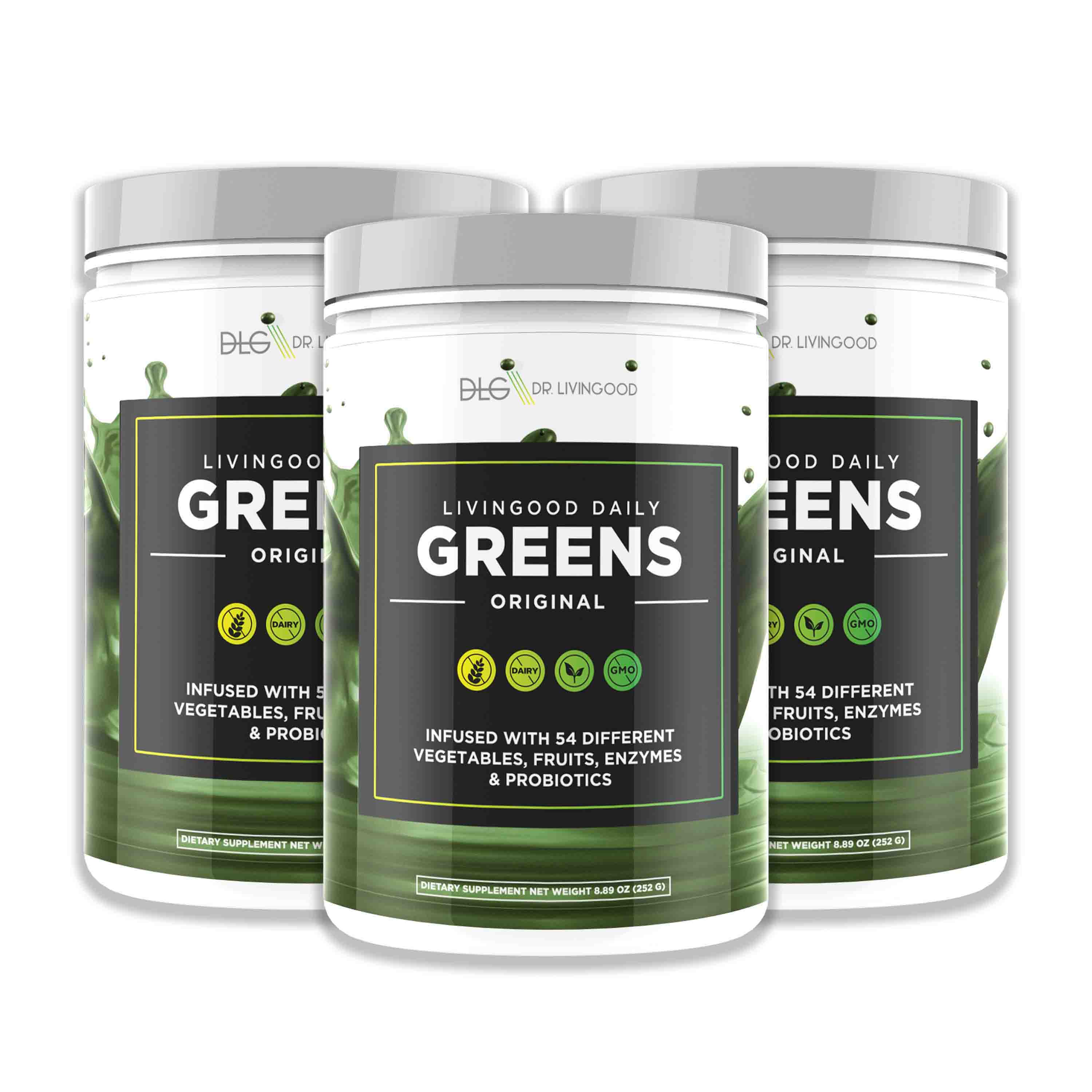 Livingood Daily Greens 3-Pack
---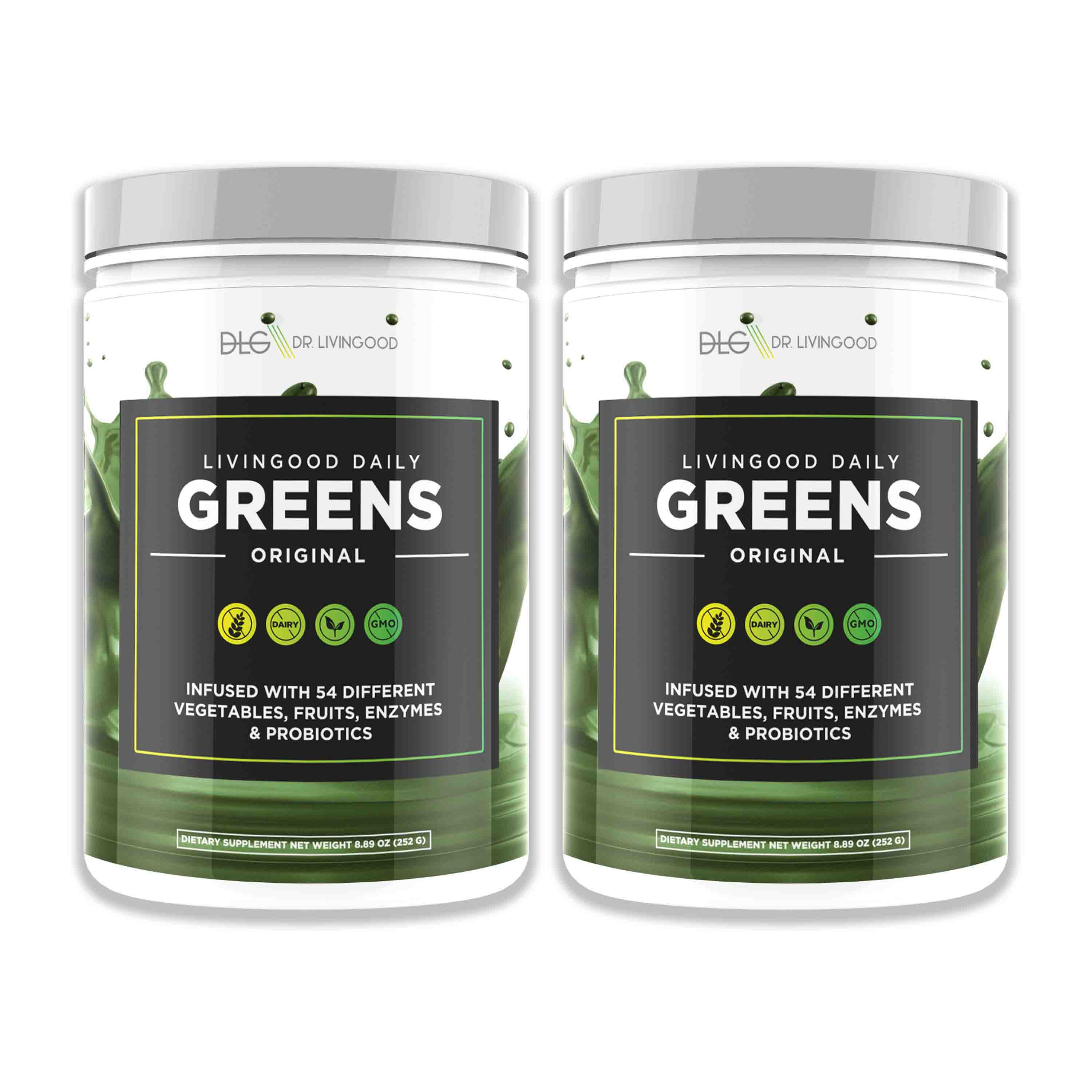 Livingood Daily Greens 2-Pack
Livingood Daily Greens Berry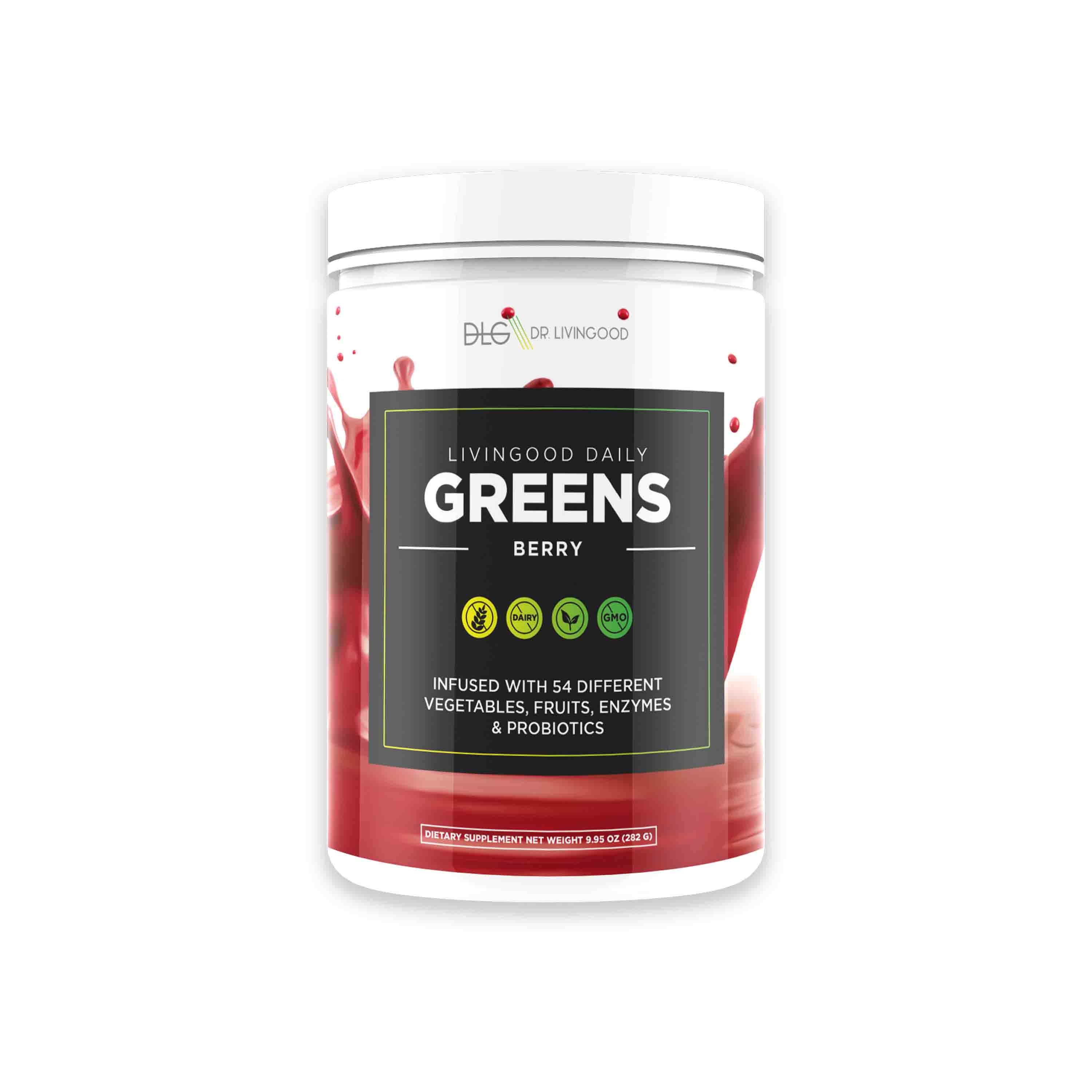 Livingood Daily Greens Berry 1-Pack
---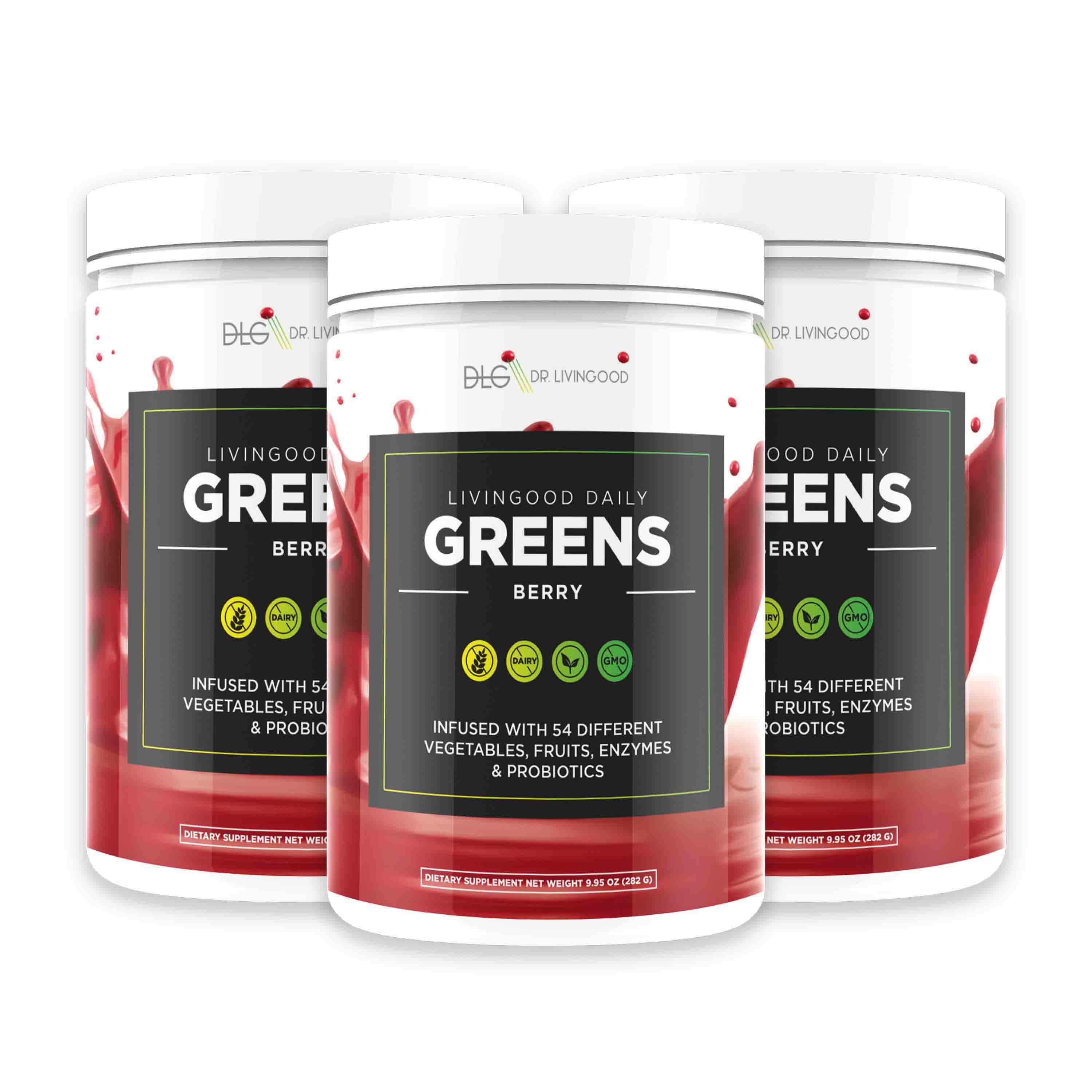 Livingood Daily Greens Berry 3-Pack
---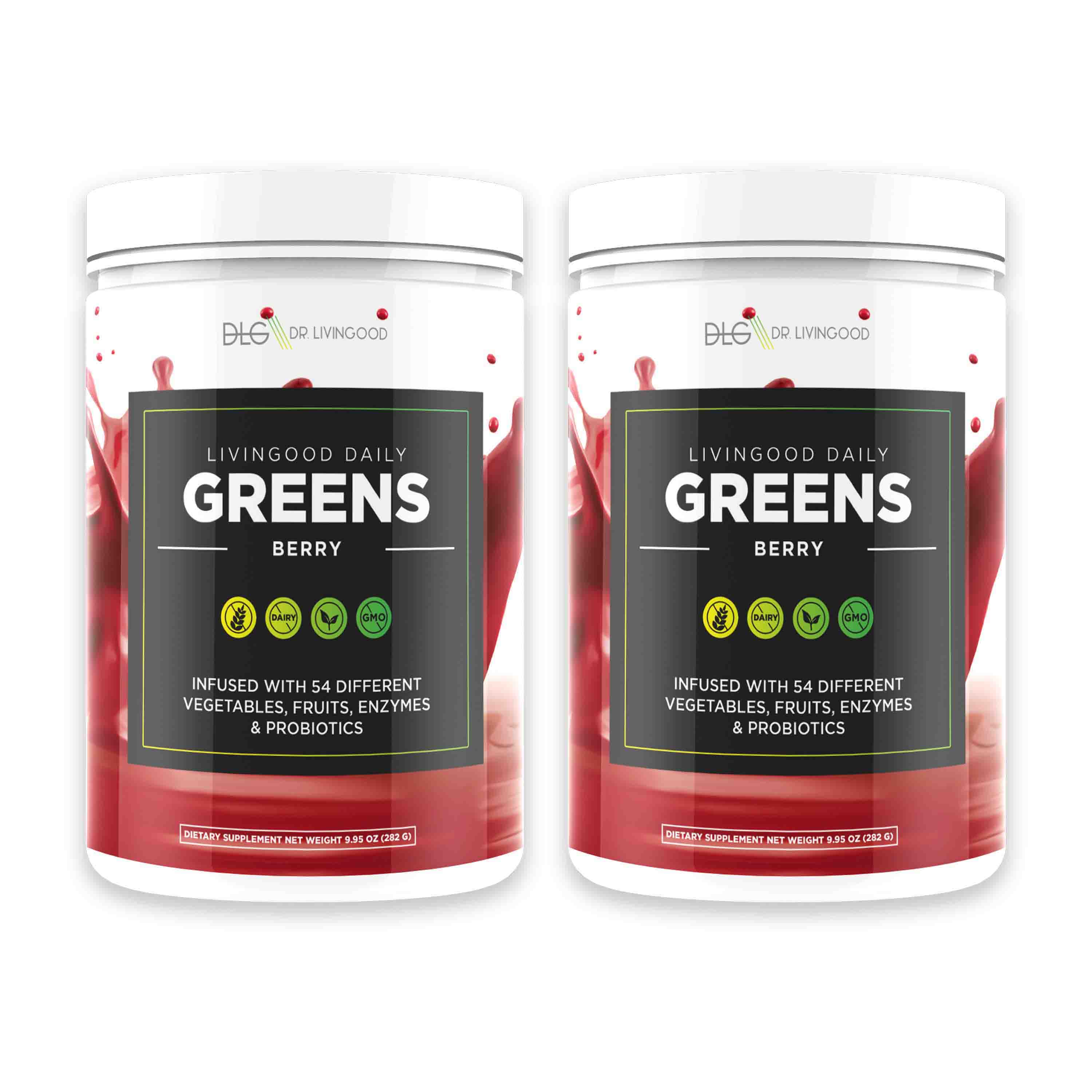 Livingood Daily Greens Berry 2-Pack
Livingood Daily Greens Chocolate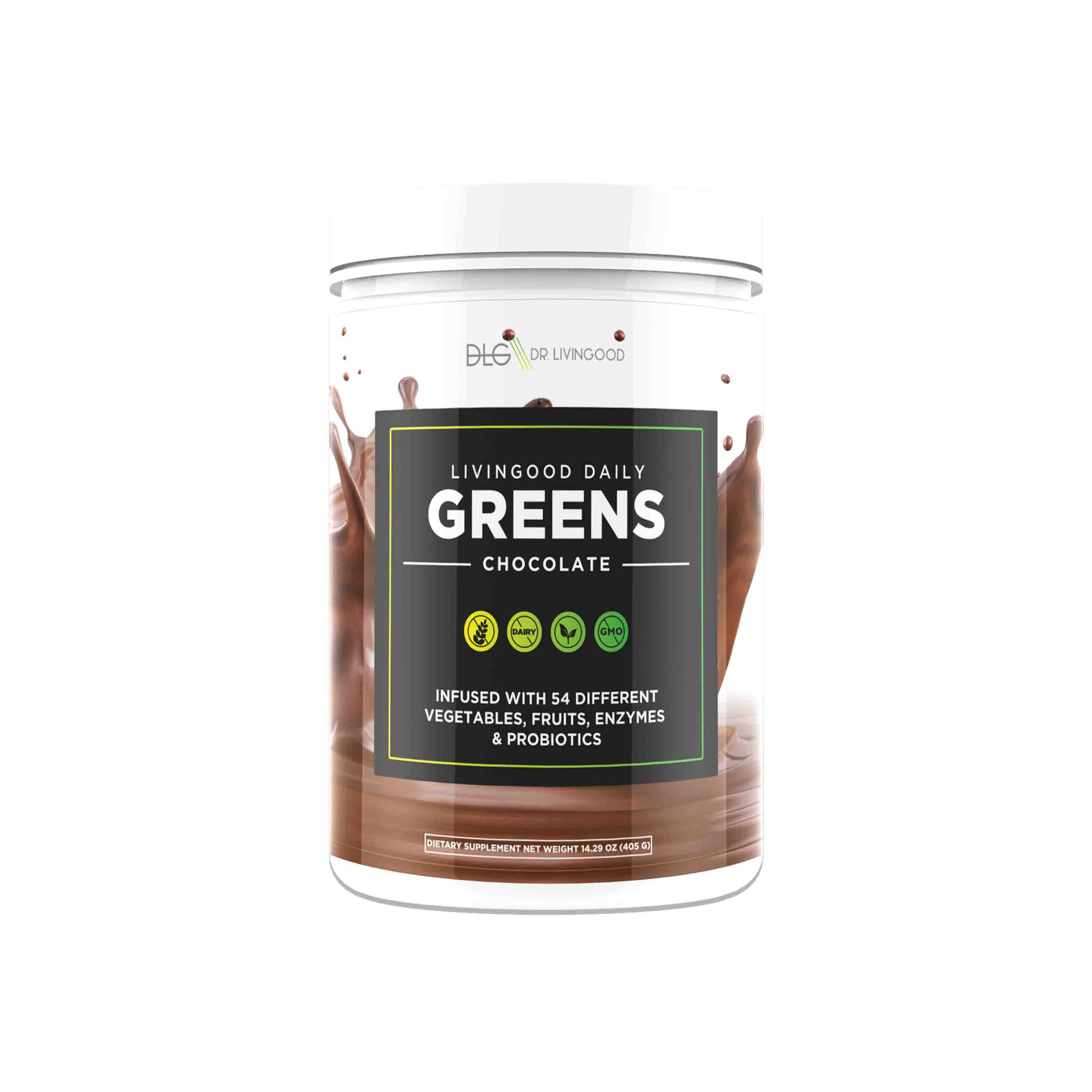 Livingood Daily Greens Chocolate 1-Pack
---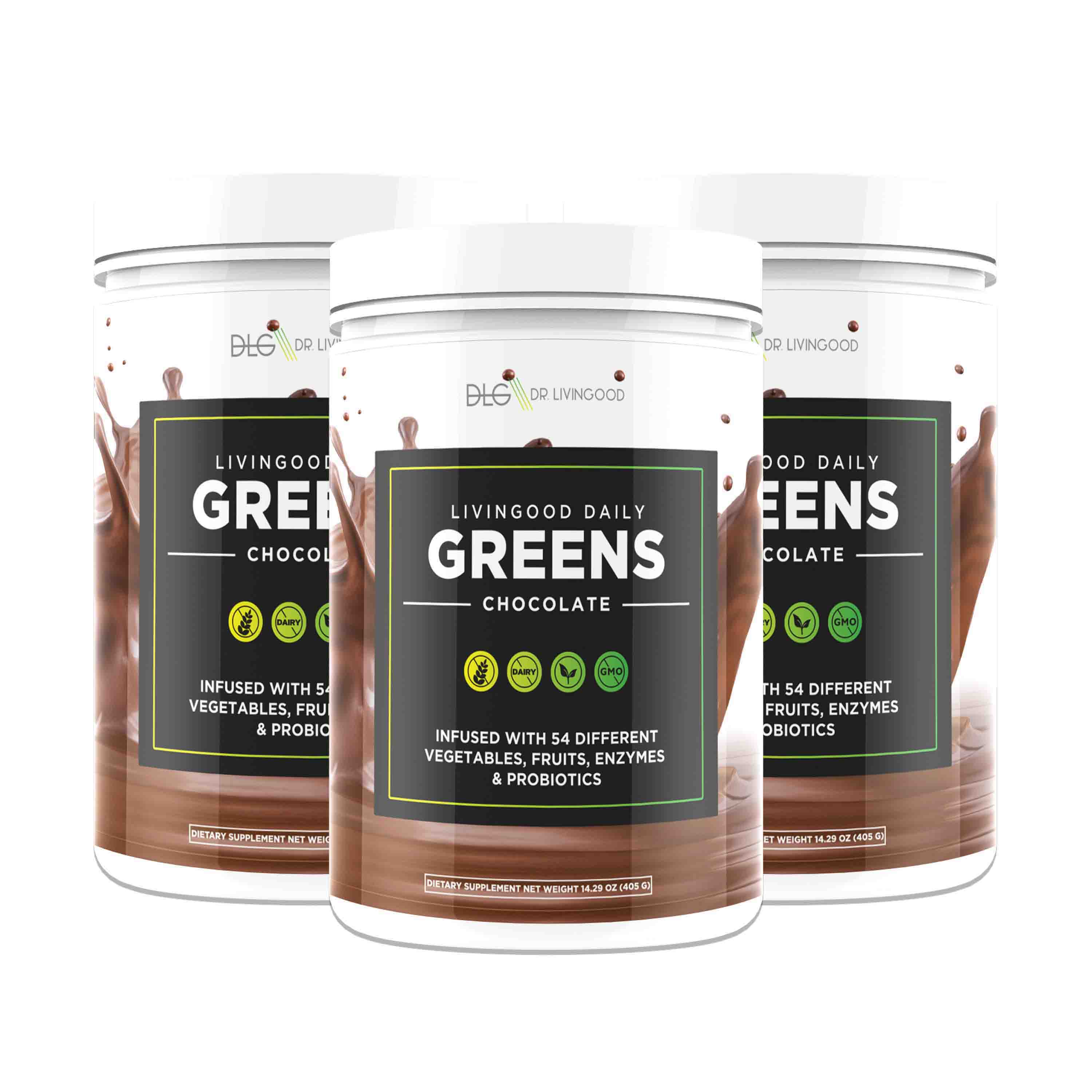 Livingood Daily Greens Chocolate 3-Pack
---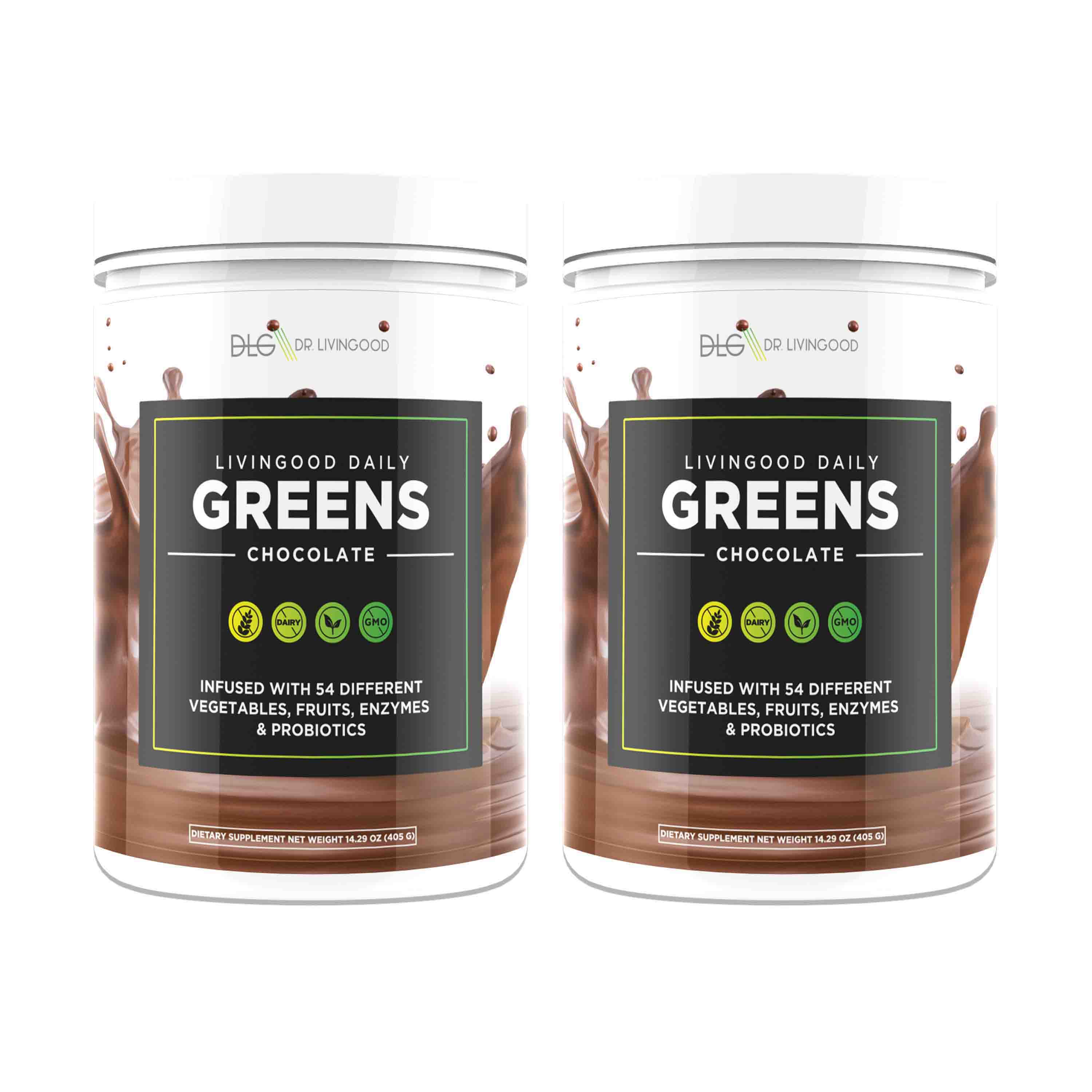 Livingood Daily Greens Chocolate 2-Pack