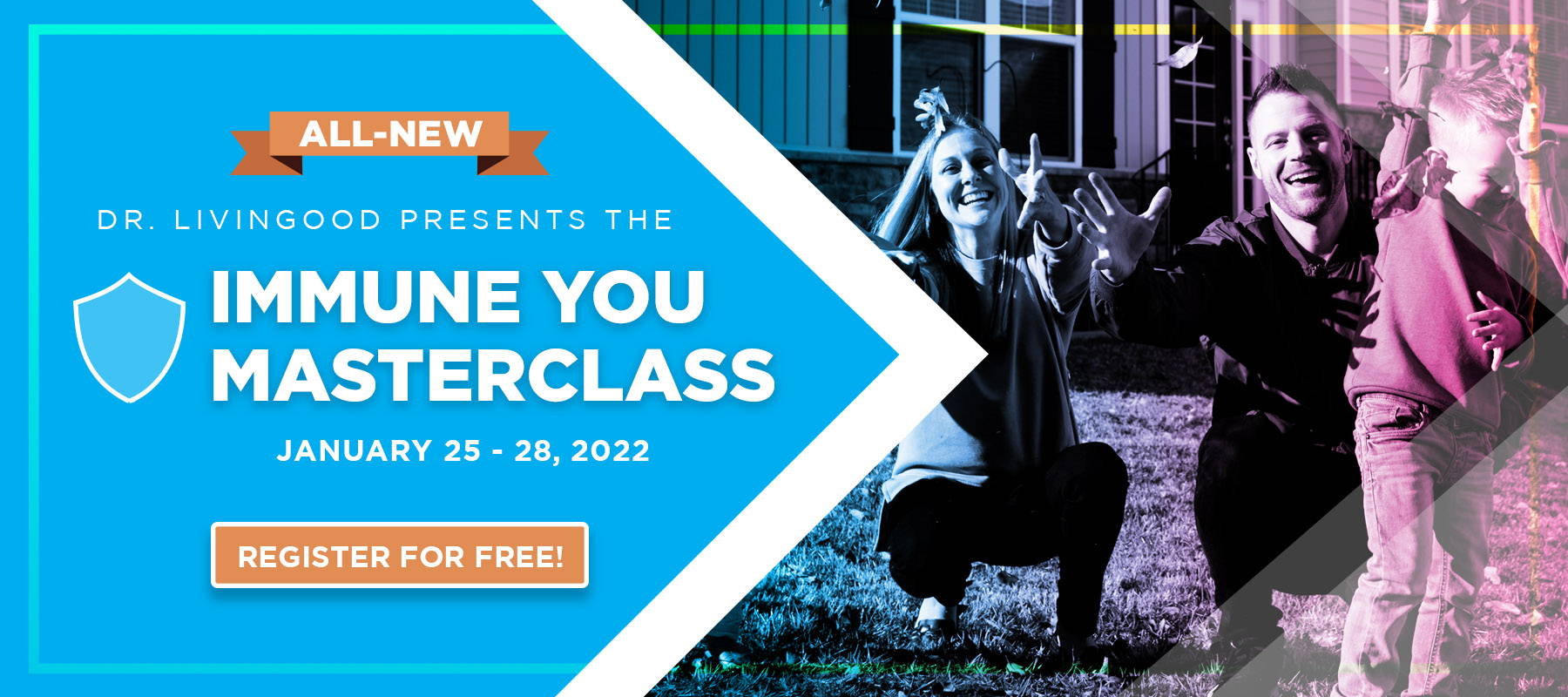 Immune You: Secret Session
---
Immune You: Bonus Day Replay
---
Immune You: Secret Session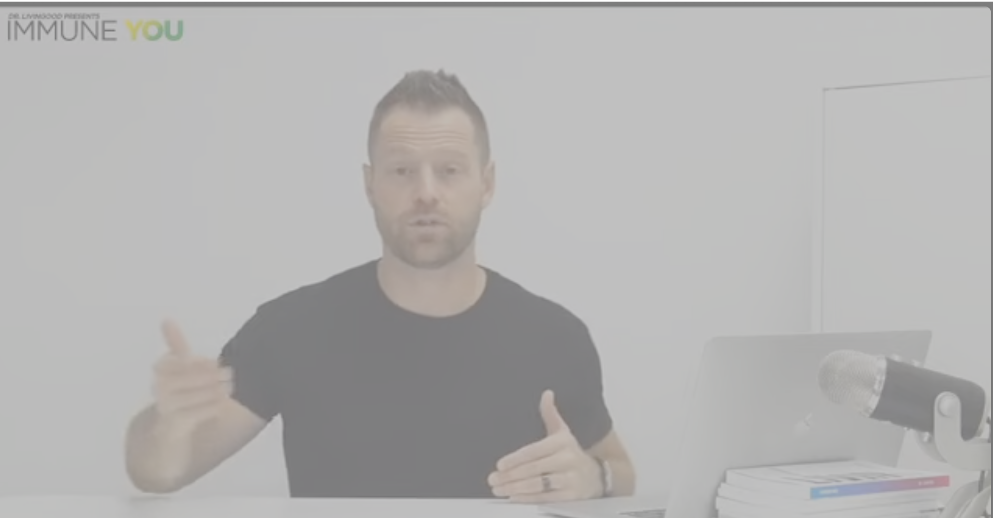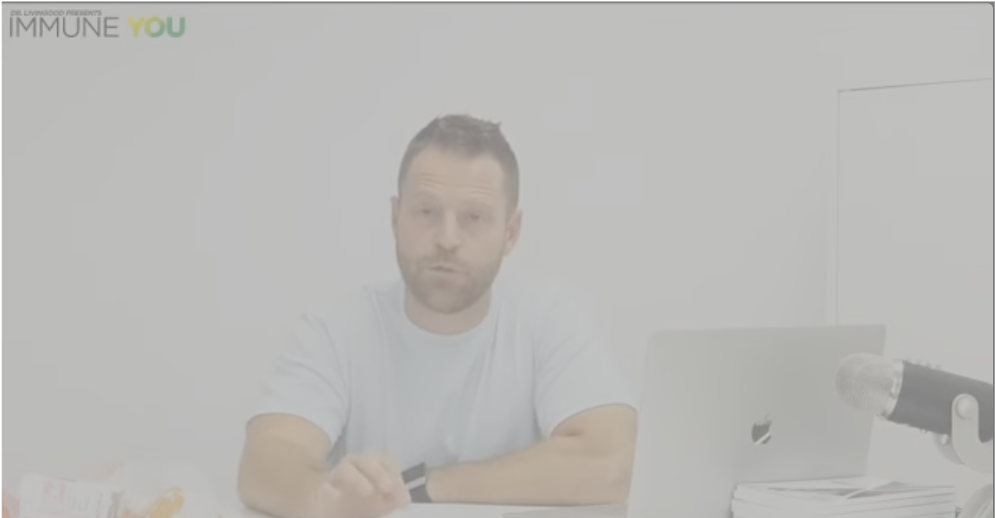 Immune You: Bonus Day Replay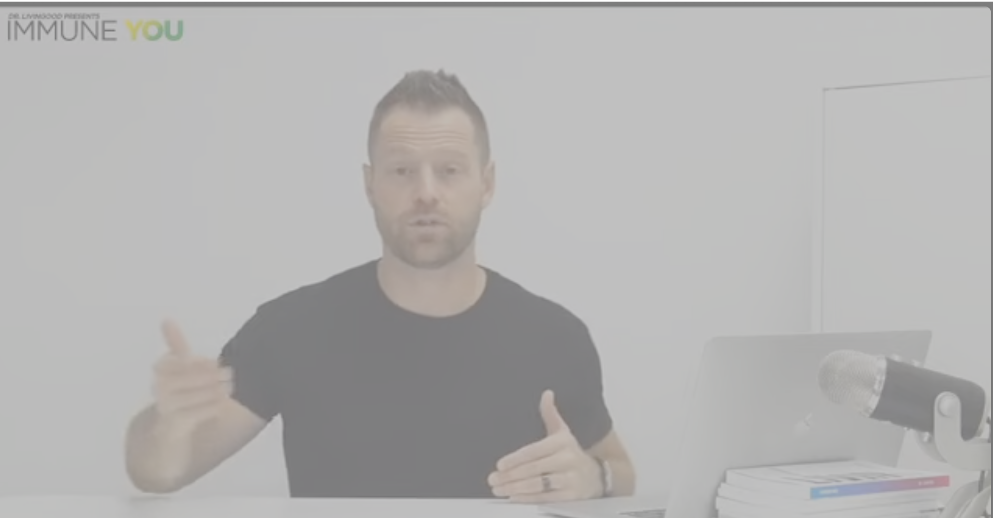 Use the arrows to scroll through and watch replays and the Secret Session.
Downloadable Immune Health Guides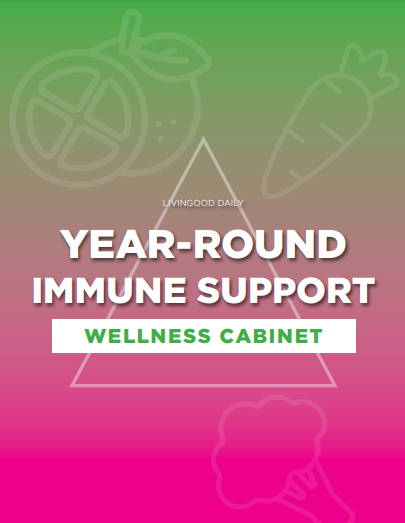 Year-Round Immune Support
Learn what you should be focusing on each month to build and maintain a healthy immune system.
Learn what supplements to take to before, during, and after you have a cold or virus.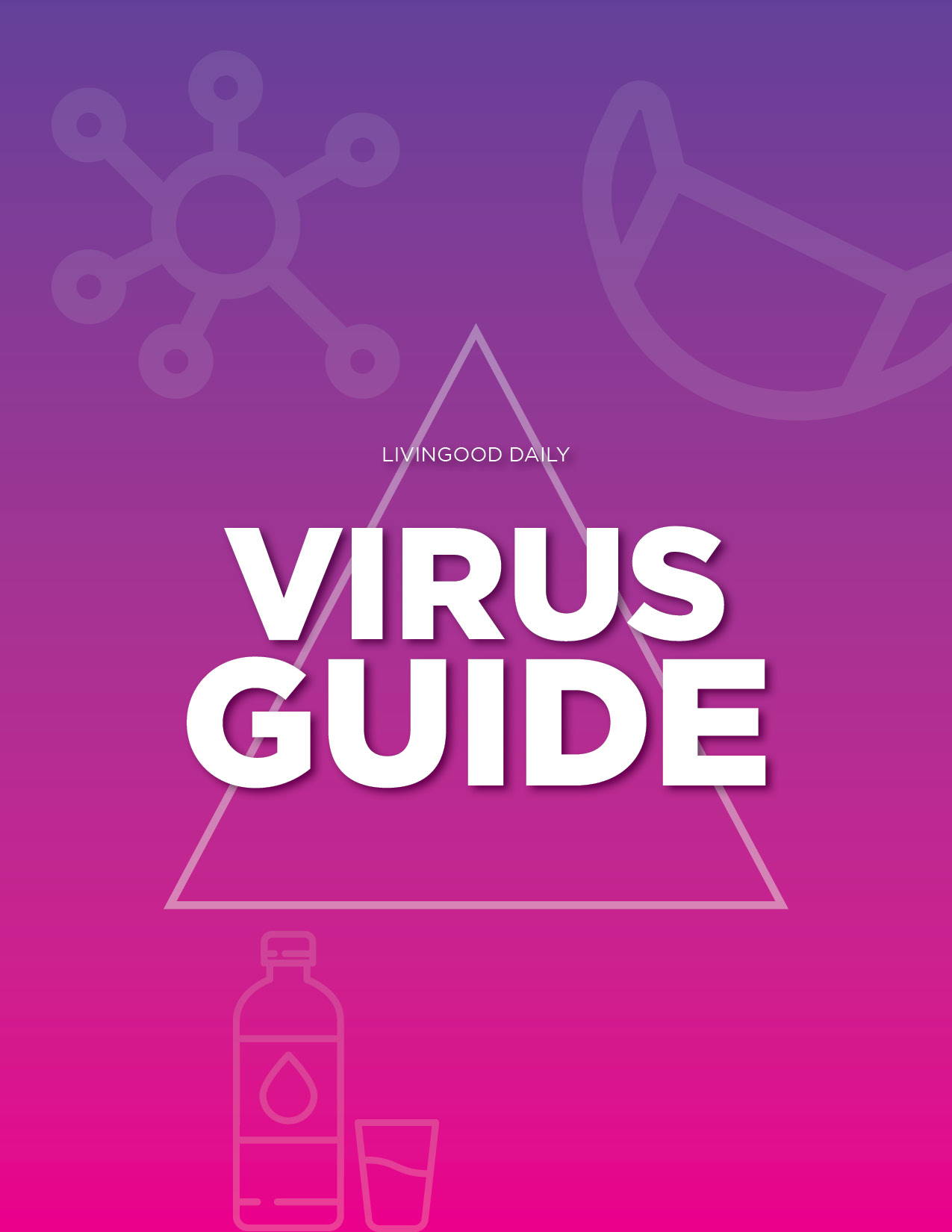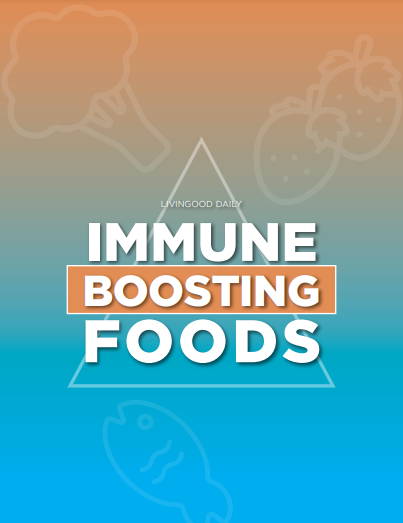 Identify the top 7 foods that you should eat to bolster your immune system and the 6 foods you should avoid.
Here are Dr. Livingood's notes on the class so you can follow along.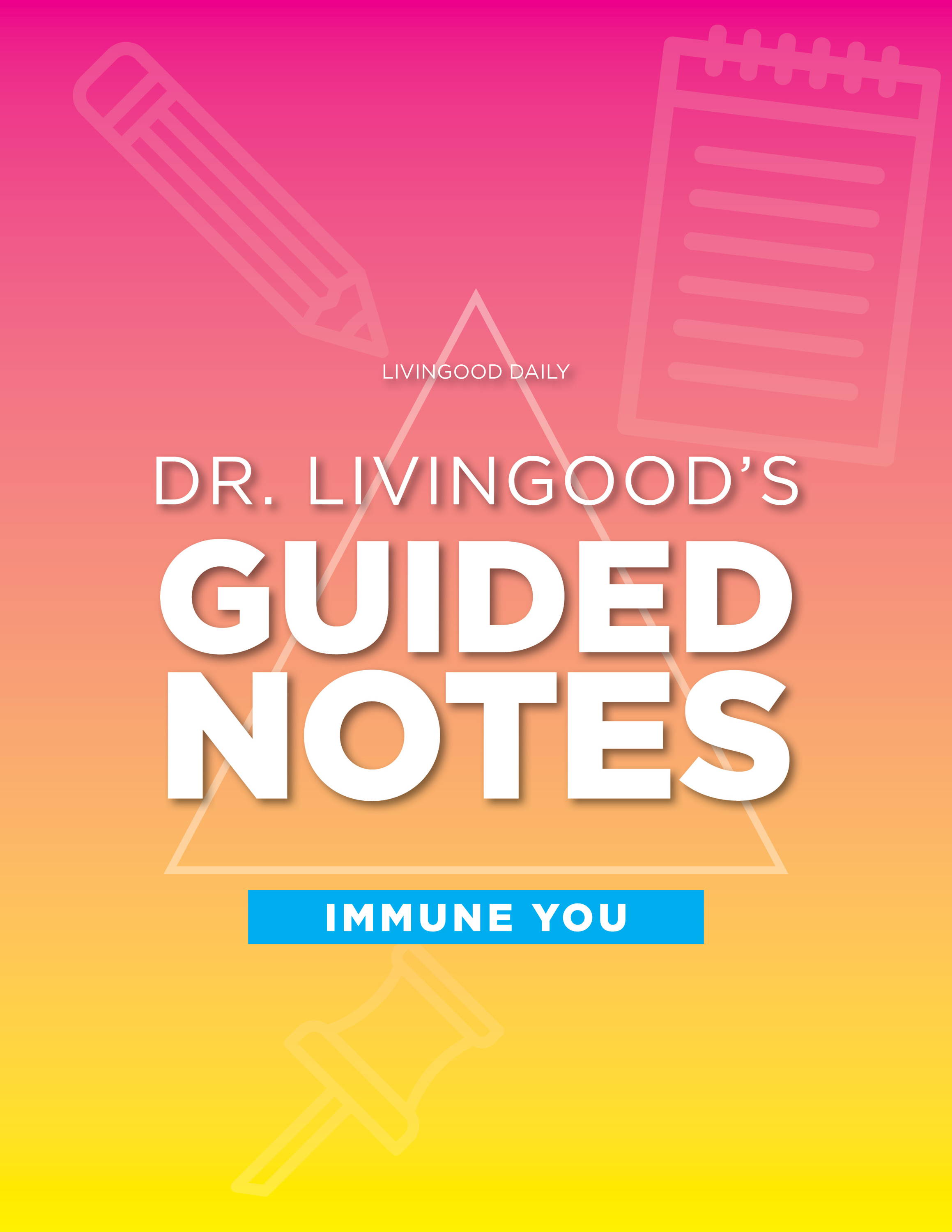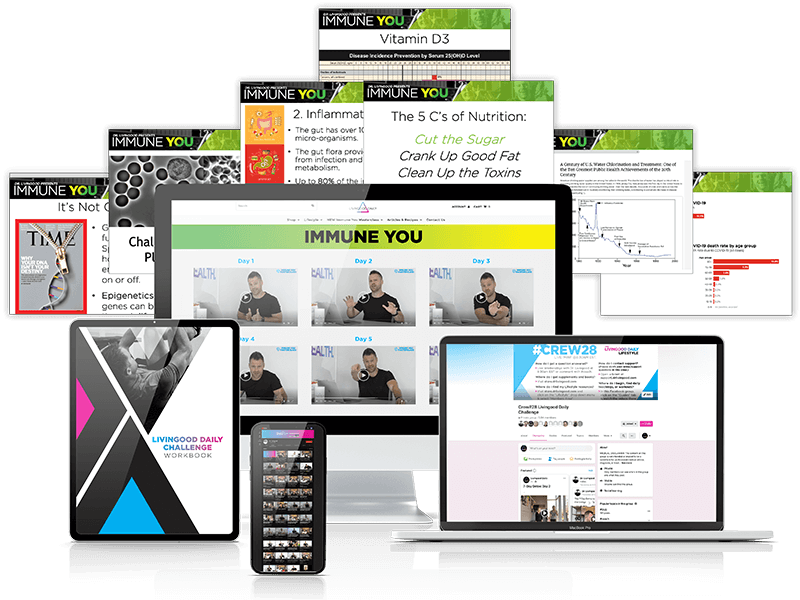 Join the Livingood Daily Lifestyle Today!
Join the Livingood Daily Lifestyle today and get full access to the entire Immune You Course—all
4 days of recording—3 free immune guides, and 9+ Immune Health Trainings!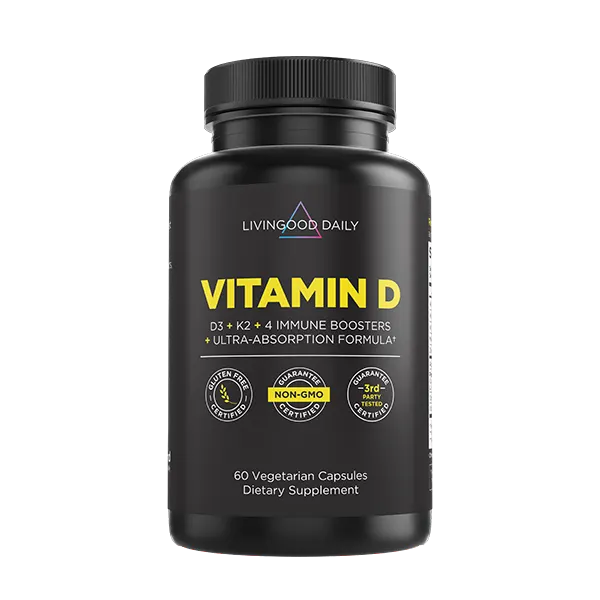 Get 50% Off The Livingood Daily Vitamin D Immune Complex
The Livingood Daily Vitamin D Immune Complex contains Zinc, Magnesium, Probiotics, Vitamin K2, and Fat-Soluble Vitamins so that your body can fully absorb and utilize the Vitamin D. All this is found in Livingood Daily Vitamin D and you can grab it for 50% off today when you subscribe!
---
Tuesday - January 25th
Starts at 12PM EST (NOON)
---
The truth about immune health.


Whether you take synthetic steps or not, learn the four things every person needs to know to achieve immune health.


What is your real risk and where do you go from there?


What to do before, during, and after a virus.


Why Vitamin D is crucial to immune health and what to look for in a supplement.



The four steps to take for supercharging immune defense.
Wednesday - January 26th
Starts at 12PM EST (NOON)
---
The best and worst immune-boosting foods and beating the "pandemic 15" weight gain.


Discover the nutrition myths of immune health and the most toxic food mistakes.


Immune-boosting food lies revealed.


What food is worse than carbohydrates for your weight and immune health, and how to avoid it.


Gluten, gut issues, and the autoimmune eating plan.


The "Sick 6" toxic foods to avoid.



The blueprint to restore your immune health.
---
Thursday - January 27th
Starts at 12PM EST (NOON)
---
Find out which supplements and herbs MUST be in every "wellness cabinet" so you can ditch the toxic medicine cabinet.





Learn the 6-step Advanced Gut Reset protocol that saved my dad's life after a virus, injections, and drugs.




The secret weapon against pandemic weight gain and detoxification.



The blueprints for detox, recovery, and long-term immune health.
Friday - January 28th
Starts at 8:30AM EST
---
Steps to bring it all together, simplify, and personalize your journey to an Immune You.


Learn the express step-by-step blueprint to detox and repair your system for immediate results and long-term protection.


The synthetic approach to the pandemic and why building health is the real key.


The must-do's regardless if you've had "IT" or not.



The resetting detox steps to clear your gut, liver, kidneys, and immune system.




Giveaway winners announced!

---
All-New LIVE Heart Health Masterclass
Begins March 15th
The Live 2022 Immune You Masterclass Has Ended

You Can Still Register FREE & Watch The Recordings By Clicking The Button Below!