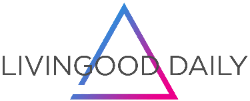 UPGRADE TO A LIFETIME MEMBERSHIP!
Please Follow The Steps Below:
Select the lifetime membership below and a discount code will be revealed for your new membership. (You will receive $100 off of a lifetime membership)

Write the discount code down for you will need it shortly.

Below the discount code will be a button. Press the button to go to the Lifetime Lifestyle builder.

Once you are ready to checkout, click the checkout button in your cart and apply the corresponding discount code in the "Apply Discount Code" field.