chevron_left

Back to Success Stories
Thanks To DLG, My Vitamin D Level Has Gone From 38 To 83!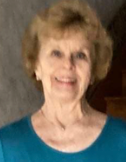 I have been in the challenges since Crew 9. I wasn't on any medications before I started but was overweight and have met my weight goal of 24 pounds. I have been diagnosed with osteoporosis and my goal is strong, dense bones. And since taking D3 supplements, my D has gone from 38 to 83. I have learned a lot and am still learning every challenge. Thank you Dr. and Mrs Livingood and all the coaches and Crew members. We can do this with GODS help. WE ARE THE SOLUTION!!! And BTW I am 79.
Wanda K.