chevron_left

Back to Success Stories
Living The Way He Did Before Hospice!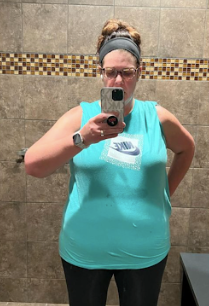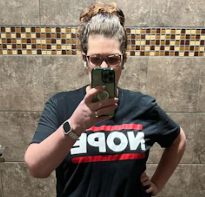 Before
---
Stage 4 Heart Failure
Non-Operative Lymphoma
Referred to Hospice
---
After
---
Released From Hospice
Cutting Back On Meds
Implementing DLG Supplements
---
I wanted to do a before and after picture for this crew 39! Life has given me a life altering experience every crew since I started in crew 35, however I've made it thru each one of them by God's grace! I sat out almost all of crew 38 with a serious concussion and the C, I picked myself back up and gave crew 39 my all! The BIGGEST testimony is my 78 year old Father who has been on hospice for the last 8 months with non operative lymphoma from agent orange and stage 4 heart failure, is going into the hospital to be taken off all his opioid medication and is going to start living the way he did before hospice! (Hospice dropped him cause he is no longer actively dying!!!) He is on no medication and is implementing the DLG supplements I bought him! He NEVER put medication in his body and nothing but natural healthy food, until his heart failure went to stage 4. He gave up on his health but he's been watching me and I've been preaching to him as he preached to me about health and nutrition all my life. His Dr actually wants him off the "boat load" of meds hospice put him on and wants to get him off the ones he can, under hospital staff supervision. I know he is so relieved for this and looking forward to getting himself back! I'm so thankful for this lifestyle and for the Livingood staff and my crew mates I definitely couldn't have made such a huge impact on my father if it wasn't for all of you!!

Kristi K.