chevron_left

Back to Success Stories
Life Here Is Good And Will Only Get Better!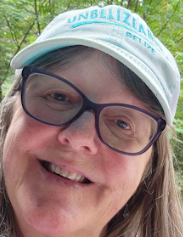 Before
---
Weight Gain
Pain and Inflammation
Taking Meds
---
After
---
Down 27lbs
Inflammation Gone
Off NSAIDs
---
The first picture was taken September 1. I was 221lbs (the heaviest I've been in my life). I was taking at least 6 Tylenol a day just to stay ahead of the pain. I started DLG lifestyle that day. I've cut all sugar and I eat no processed food. I take a lot of supplements, but I think the best one for me so far has been Turmeric. I no longer take Tylenol because I don't have the pain and inflammation. The 2nd picture is today. I'm down 27lbs, eating the right things, taking the right supplements and not feeling the inflammation and pain. I still have 25lbs left to go. But, I am marking my half way point. Life here is good and will only get better. Peace and love to you all.

Judy H.