chevron_left

Back to Success Stories
I Lost 20lbs, Got Off The BP Med, Have More Energy, And Feel Better In General!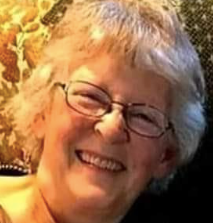 After
---
Feeling Better
Lost 20 lbs
Off Blood Pressure Medications
---
This Crew is coming to an end so it's on to the next! Back in August of 2021 I was overweight, struggling with blood pressure issues, looking for answers. I had seen DLG a few months before and had begun incorporating some of the food choices- decided I was ready to jump in with both feet. I have to admit that I don't do the exercises every day but I feel better when I do. Hubby and I use several of the supplements- they do make a difference. I have I lost 20 pounds, got off the bp med, have more energy, and feel better in general! if you are thinking about joining the challenge, I have found this a good place to learn, to make friends, to be encouraged. So, here's to a good day!

June O.